NCIS LOS ANGELES will return to CBS for its 12th season, and while rumors about Hetty Lange's departure have been circulating for a while, Marty Deeks star Eric Christian Olsen appears to have put them to rest.
Henrietta 'Hetty' Lange (played by Linda Hunt) has been a mainstay of the NCIS: Los Angeles cast since the show's inception on CBS. However, in recent seasons, Hetty has taken a back seat, appearing in only a handful of episodes while Marty Deeks (Eric Christian Olsen) and Sam Hanna (LL Cool J) have taken over.
And her limited appearances haven't gone unnoticed by fans who believe it could lead to Hunt's departure.
Even in season 11, the topic of Hetty's replacement within the OSP (Office of Special Projects) became a talking point as she sought one.
Add to that the fact that Kensi Blye (Daniela Ruah) mentioned Hetty's retirement in season 11, episode 11, 'Answers,' and the stage appears to be set for the character to depart.
However, there has been no official word from Hunt or the show's producers that Hunt is leaving the role, and Marty Deeks star Olsen has hinted that she will play a significant role in the upcoming 12th season.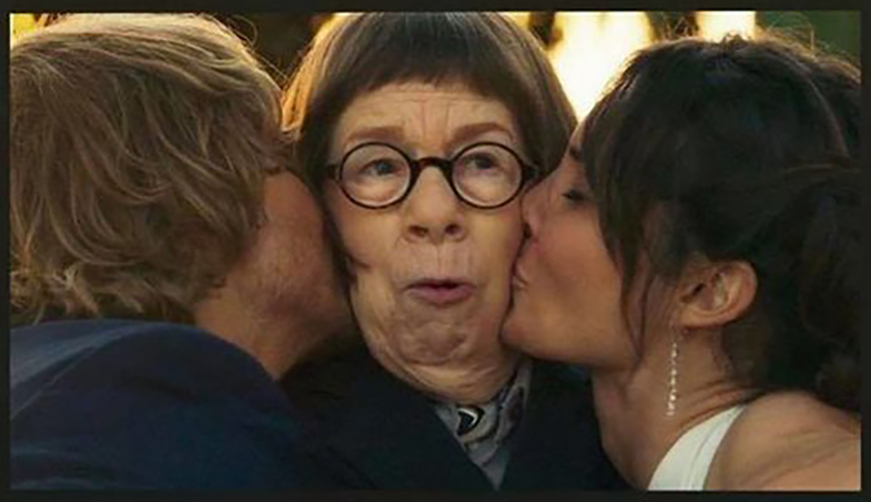 Olsen posted a screenshot of Deeks, Hetty, and Kensi on Instagram this weekend.
In the season 10 episode 'Till D3ath Do Us Part,' Deeks and Kensi plant a kiss on Hetty on their wedding day.
Teasing more storylines between the trio is on its way, Olsen captioned the snap: "More of this in season 12."
Could this mean a major storyline between Hetty and the husband and wife pair is on the horizon?
Or could it signify the two embracing Hetty ahead of a possible farewell in the new series?
Aside from the fact that a replacement was sought in the previous series, there are a number of other hints that season 12 may be Hetty's final appearance.
Fans got a glimpse into Hanna and G Callen's (Chris O'Donnell) minds when it came to taking over the OSP in the previous series.
Hanna admitted he didn't want to be the one to take Hetty's place, but he was certain his colleague Callen would be the perfect fit.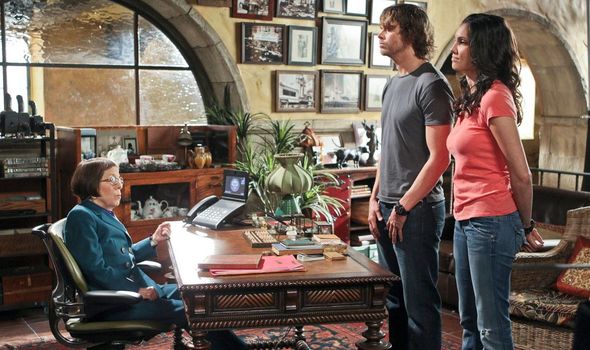 Callen's close personal connection to Hetty, on the other hand, made him hesitant to express his desire to take over.
He told Hanna: "I have been with Hetty since I was a kid,
"A lot of me is her. If I were to take her job, it would be the culmination of all of her teachings, all of her lessons."
Hanna has expressed a desire to teach younger agents in the future, and if Callen were in Hetty's position, what better way to share his knowledge than alongside his colleague?
Hetty's smart enough to realise Callen would be a perfect fit as her replacement.
And, after failing to find a suitable replacement in season 11, she may finally hand over the reigns in season 12.
After all, Callen and Hetty's strong bond would make for a powerful and unquestionably emotional send-off for the character.
Fans will have to wait until season 12 to find out what Olsen's hint means and whether it will lead to Hetty's departure.
Related News – Be sure to get some more news when it comes to NCIS.