NCIS: LOS ANGELES fans may be eagerly awaiting season 12 to premiere on CBS later this year but in the meantime, many are going over older episodes – and noticing one or two errors along the way.
The Los Angeles-based spin-off series of NCIS has proved to be one of CBS' most popular series alongside the flagship show. For 11 seasons now fans have watched agents G Callen (played by Christopher O'Donnell) and Sam Hanna (LL Cool J) face more than their fair share of cases, as well as every so often crossing paths with NCIS legend Gibbs (Mark Harmon). However, just like NCIS, the LA crime drama has fallen victim to a number of plot holes eagle-eyed fans have picked up on.
With the wait for new episodes of NCIS: LA currently up in the air, many fans are going over earlier seasons for their fix of Callen and co.
And it appears they may be waiting a while as actor LL Cool J provided a rather worrying update regarding season 12 earlier this month.
As the coronavirus pandemic continues to bring TV productions around the globe to a halt, filming obviously hasn't resumed.
But the NCIS: LA star provided an even more surprising update on the upcoming season as he revealed there haven't even been "talks."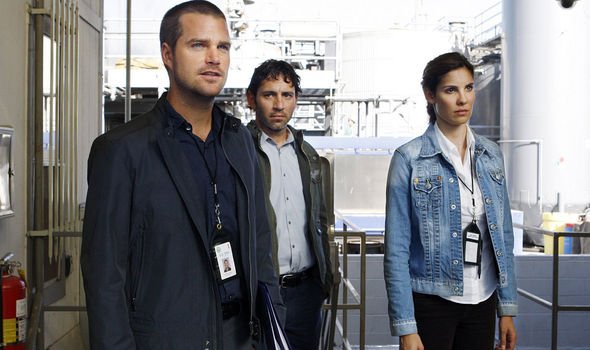 When asked what kind of conversations had been undertaken regarding the new series, the actor to The Hollywood Reporter: "We haven't really talked to anybody about that.
"I just know that when we ended the season, it was about making sure that we follow those social distancing guidelines and that we do everything we can to protect each other.
"That was pretty much the extent of the conversation. We didn't go any further than that," he added.
The actor also jokingly ruled out the possibility of seeing the cast of the hit CBS drama on-screens via a "shot-from-home" episode.
He explained: "That would be a little tough. This ain't a talk show."
With uncertainty surrounding new episodes lingering, fans have turned to seasons one through 11 to quench their thirst.
However, for one fan watching a key episode from the very first season, they were left rather perplexed by a glaring error.
The mishap occurred in the seventh episode of the show's debut run, titled Pushback.
Pushback is packed full of twists and turns as Callen and his team try and uncover the mystery of who ordered an assassination against him previously.
As a result, the OSP scour through several pieces of security footage and surveillance camera recordings.
However, one fan has explained how there is a vital mistake in one of the pieces of evidence.
Taking to online forum moviemistakes, the fan explains: "At the beginning, a person is shot in the back of the head during a surveillance.