NCIS: LOS ANGLES star Eric Christian Olsen – who CBS viewers will know best as Marty Deeks – has received overwhelming support from his fans and co-stars alike as he unveiled an upcoming charitable role on Instagram.
Marty Deeks (played by Eric Christian Olsen) is undoubtedly one of the most popular characters in CBS' hit crime series NCIS: LA. So much so, the actor behind the role has racked up quite the fanbase of his own away from the bone-crushing and crime-solving drama. And upon unveiling a new role he'd be undertaking via his Instagram page for one of his favourite charities, hundreds were quick to praise the star.
With NCIS: LA just a matter of weeks away from its return to CBS, all eyes are on the cast and crew for any clues at what lies ahead.
However, it was a new update from Olsen regarding his work away from the series which has got the fandom talking.
Taking to his Instagram page, Olsen revealed he'd be co-hosting a fundraiser for "one of his favourite" charities, A Walk on Water.
In a minute-long clip, Olsen detailed all fans needed to know about his latest project.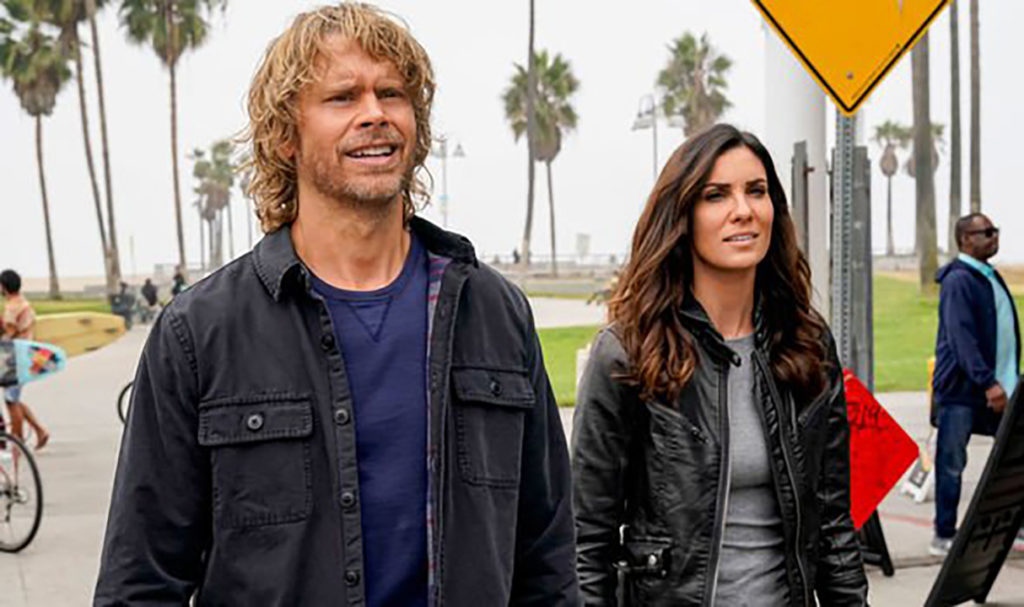 "October 24 at 4pm, what is that? You're just yelling a time at me," Olsen said as he kicked off the clip.
The NCIS: LA star continued: "Yeah, I am. It's an important time because you and I are going on a date."
After joking with his 519k followers about wearing a mask on a date, he clarified: "The point is that one of my favourite charities, A Walk on Water, which does surf therapy for children with special needs,
"Is doing a virtual fundraiser and everyone's invited."
Olsen then encouraged his followers to tell their friends and their friends about the fundraiser to raise some money for the charity.
And in the accompanying caption to the clip, Olsen revealed he'd be taking on the all-important role of a co-host.
"@awalkonwater is a fantastic nonprofit that provides Surf Therapy for children with special needs, is taking their fundraiser virtual this year," he captioned.
The actor added: "And I will be co-hosting the event shirtless and live! So tune in October 24th at 4pm PST to see some amazing performances, special guests, and a ton of cool items up for auction."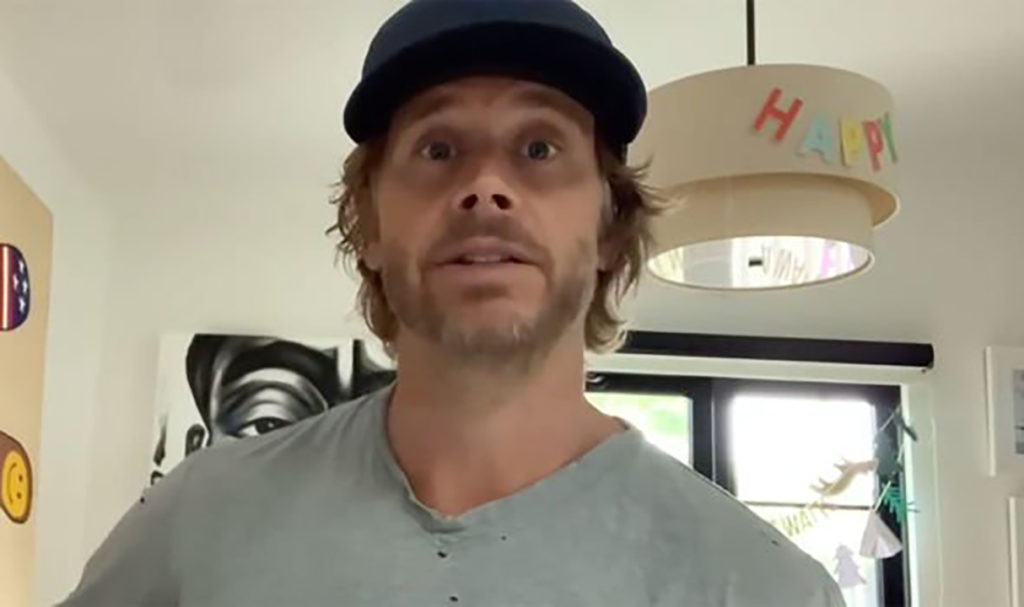 It didn't take long for Olsen's followers to get behind the actor's charitable announcement – including a few familiar faces from the NCIS: LA universe.
Devin Rountree star Caleb Castile was just one star to applaud his colleague, replying: "This sounds amazing brother."
Actress Timberlee Hill also added to the plaudits, joking: "Maaaaan, I thought it was a date for real. I'll be there buuuut you really mislead my heart, E. (A date with everyone. blech)." (Sic)
One of Olsen's followers weighed in: "My cousin Dale is involved with this organization! Great idea that helps so many."
"I saw from their website, with surf therapy they help children and young people with disabilities and not to have fun in the water," said another.
"Fantastic! They give joy, happiness and unforgettable moments!"
While a third fan commented: "Thank you so much for your support! Looking forward to Saturday."
Related News – Be sure to get some more news when it comes to NCIS.