NCIS LA season 13 is right around the corner as fans continue to speculate about what lies ahead for the team. And with Hetty Lange's future still uncertain, could Fatima Namazi be the ideal replacement?
Hetty Lange's (played by Linda Hunt) future has been the centre of conversation on NCIS: Los Angeles for a number of seasons now. And the debate was only heightened in season 12 when Hetty let Nell (Renee Felice Smith) take the reins while she remained AWOL from much of the CBS drama in an unknown location. But heading into NCIS: LA season 13 and with Nell no longer around, uncertainty continues to surround Hetty's position, leaving the door open slightly for someone else to take over – enter Fatima Namazi (Medalion Rahimi), possibly.
For much of the most recent season of NCIS: LA, Hetty only appeared via video link from an unknown location on a top-secret mission.
While this fit into the narrative of the series, this was also to adhere to strict C0v1d protocols on set and to have actor Hunt able to carry out scenes safely from afar.
However, with the actor double-vaccinated she made a return to the fold in the season 12 finale to say farewell to Nell.
And she will return in season 13 to reunite with the likes of Fatima, Callen (Chris O'Donnell) and Sam Hanna (LL Cool J).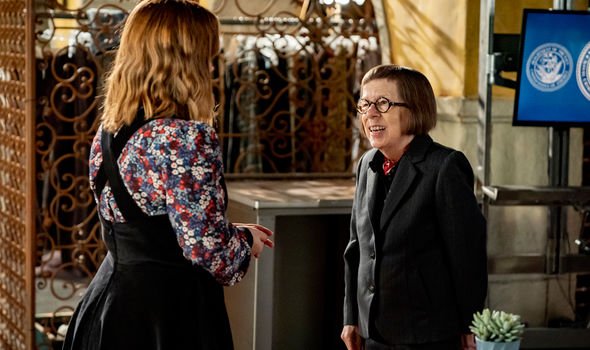 Discussing Hunt and Hetty's future on the show, showrunner R Scott Gemmill has said when she returned to set in season 12, "she was like, 'Let's talk about next season…,'
"So I think that as tough as last year was, for a lot of reasons, she, like the rest of us, is starting to see a little light at the end of the tunnel and feels good about coming back to work."
The NCIS: LA boss added to TVLine that it is the "plan" to see more of Hetty in season 13 and that the reasons for the character's absence in the 12th run will be explored.
However, he failed to touch on Hetty's future as head of the team, although star Rahimi has proved she could be the perfect candidate to take over in a cheeky social media post.
With filming underway on season 13, Rahimi took a brief TikTok clip of herself exploring behind the scenes.
Spotting the boss's chair, Rahimi can be seen taking a seat behind the luxurious mahogany desk before letting out a smirk.
Clearly getting a feel for the spot, Rahimi sunk into the chair and while the clip was all in jest by the actor, it didn't take long for fans to reply with their theories that it may well be a fitting spot for the character in the future.
Responding on Instagram, one of Rahimi's fans replied: "I mean I don't see a problem with it [eyes emoji]."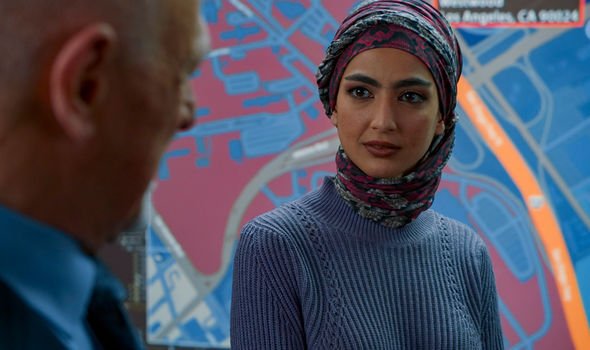 "Give it a try [fire emoji]," a second agreed after seeing Rahimi in character as Fatima in the boss's seat.
"Love this [crown emoji] [applause emoji]," added a third, while a fourth echoed: "BOSSLADY YES [prayer emoji]."
And the NCIS: LA official account even weighed in on the possibility, commenting: "Boss [applause emoji] energy [applause emoji]
While Hetty may be back for season 13, could it be her final swan song as she finally hands over the reins of the operation?
Fatima could emerge as an unlikely candidate given fans' pleasure at seeing the actor tease herself in the role.
However, another likely character poised to take over could be Admiral Kilbride (Gerard McRaney).
Kilbride made quite the impact in season 12 as he guided Nell through the role while filling in for Hetty.
But with McRaney bumped up to series regular and set for a bigger role in season 13, could he take on Hetty's role if and when she steps down?
Related News – Be sure to get some more news when it comes to NCIS.