NCIS LA season 12 returned to CBS with a bang on Sunday as the latest in the rollercoaster Katya and Anna storyline played out. However, while many were preoccupied with the team's attempts to save Joelle from being caught up in the drama, Kensi Blye dropped a huge hint a deadly plot is coming her way soon.
Earlier in NCIS: LA season 12, Kensi Blye (played by Daniela Ruah) came face to face with an old enemy in the form of David Kessler (Frank Military). The pair's reunion was far from pleasant, with Kensi needing the sociopath's help for intel years after she was responsible for putting him behind bars. Vowing revenge on Kensi if he were to ever escape, the CBS series stalwart was left on edge to discover he had managed to work his way out of prison but little has been heard of him since – until Sunday.
On Sunday, March 28, NCIS: LA episode Red Rover, Red Rover focussed on the team's efforts to save Joelle (Elizabeth Bogush) from the clutches of – presumably – the wicked Katya (Eve Harlow).
However, in order to do so, Callen's (Chris O'Donnell) other half Anna (Bar Paly) was the one who was key to the negotiations.
In the next episode, titled The Noble Maidens, it will transpire Anna has been captured by a Russian gang with ties to her upbringing and keen to ship her back to her home country.
But in the latest instalment, CBS viewers saw how Kensi had begun to sympathise with Anna's actions which led to capture, dropping a huge hint she may carry out something similar with Kessler.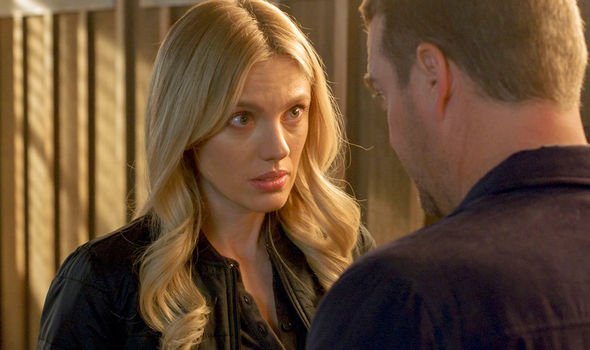 As she and Deeks (Eric Christian Olsen) waited in their car to go over what Anna had gotten herself involved in, Kensi was clearly apprehensive.
"Are you okay?" a concerned Deeks asked his other half before thinking her anxiety may be to do with their efforts to start a family.
"You're not having a reaction to the injections?" Deeks said before Kensi tried to settle his mind by replying: "No. Honestly, I'm not."
Kensi then opened up: "I was just thinking, part of me doesn't blame Anna for doing what she did."
Deeks seemed rather surprised by his wife's admission as he sarcastically queried: "Teaming up with Russian operatives to kill a sociopath that wants her dead?"
But Kensi explained her rationale: "Well, either that or spend the rest of her life looking over her shoulder wondering when everything's gonna come crashing down."
Rendered speechless, Deeks gathered his thoughts before letting out: "Right. Yeah, no I…"
Kensi jumped back in to draw on her own personal experiences: "I hate to admit it,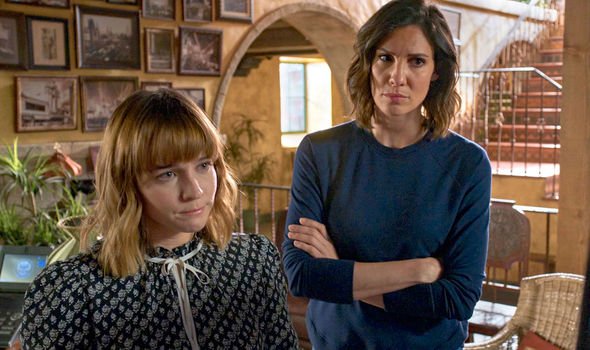 "But Kessler's right – he's in my head," Kensi added as a flashback of her confrontation with the villain popped up on-screen.
Deeks seemed deflated as he began to understand his wife's way of thinking.
But could this sudden sympathy towards Anna's actions suggest Kensi may carry out something similar?
After all, Kessler is not someone to be messed with and clearly poses a threat to her going forward.
And with her plans to bring a life into the world with Deeks, surely Kensi will not want the threat of Kessler lingering above her and her family.
Kensi could decide to follow in Anna's footsteps and kill Kessler before he can kill her.
Why else would a flashback of their rivalry pop up just as the series explores Anna's backstory?
However, fans will have to wait for season 12 to unravel to find out for sure.
Related News – Be sure to get some more news when it comes to NCIS.