NCIS: LOS ANGELES is making its way back to CBS next month with its highly-anticipated 12th season. However, for fans rewatching the series to refresh their memories in the meantime, some are spotting one or two blunders and plot holes along the way.
NCIS: LA has been going strong for over a decade on CBS now as fans tune in to watch the likes of Sam Hanna (played by LL Cool J), G Callen (Chris O'Donnell), Kensi Blye (Daniela Ruah), Marty Deeks (Eric Christian Olsen) and Hetty Lange (Linda Hunt) put a stop to Californian crime. And one of the most talked about episodes came at the end of season seven in its finale, Talion. While there was plenty of high octane and bone-crushing action in the episode, some eagle-eyed fans have picked up on a rather glaring Kensi Blye blunder.
Talion saw NCIS: LA go out of season seven with a bang as the team were faced with bringing down a group of extremists.
However, this particular case hit a lot closer to home for one of the agents as it was Sam Hanna's son Aiden (Tye White) who alerted the team to the extremists' presence.
Not only was his son involved, but it soon transpired the leader of the extremist group was none other than Tahir Khaled (Anslem Richardson) – an enemy from Sam's past.
Aiden was attending military school in San Francisco when the group came in and took over, leaving him with no option but to try and get his father to help.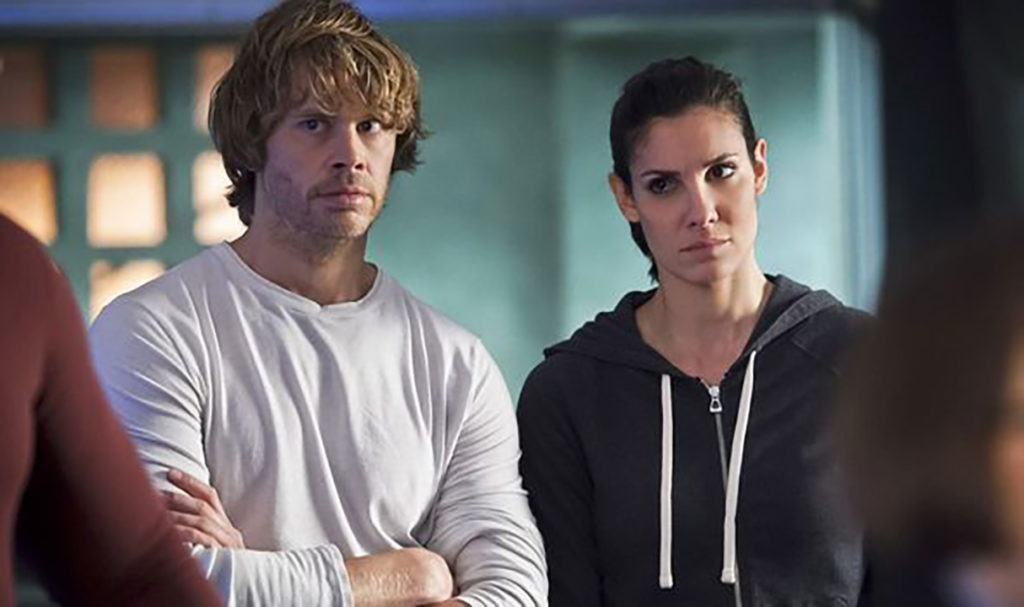 With Aiden now a hostage, Sam and the likes of Callen, Kensi and Deeks headed up north to try and free him and the rest of the school.
Of course, they manage to complete their mission and all of the team makes it out alive – although only just for the evil Tahir.
As the team managed to outsmart the extremists, Tahir and Sam become emboriled in a vicious fistfight.
And just when it looks like Sam is going to get the ultimate revenge on his enemy and deliver a deadly blow, the sight of his son Aiden forces him to stop and hand Tahir into custody instead.
However, it's while the team try to infiltrate the school that NCIS: LA fans have picked up on an awkward blunder.
Kensi's role in freeing the hostages begins with her disguising herself as one of the cadets.
And when she's held in the rec hall in the school, she does her best to throw off one of the gunman involved.
To do so, Kensi pretends to be sick and calls on the gunman for help – distracting him from keeping an eye on the other hostages.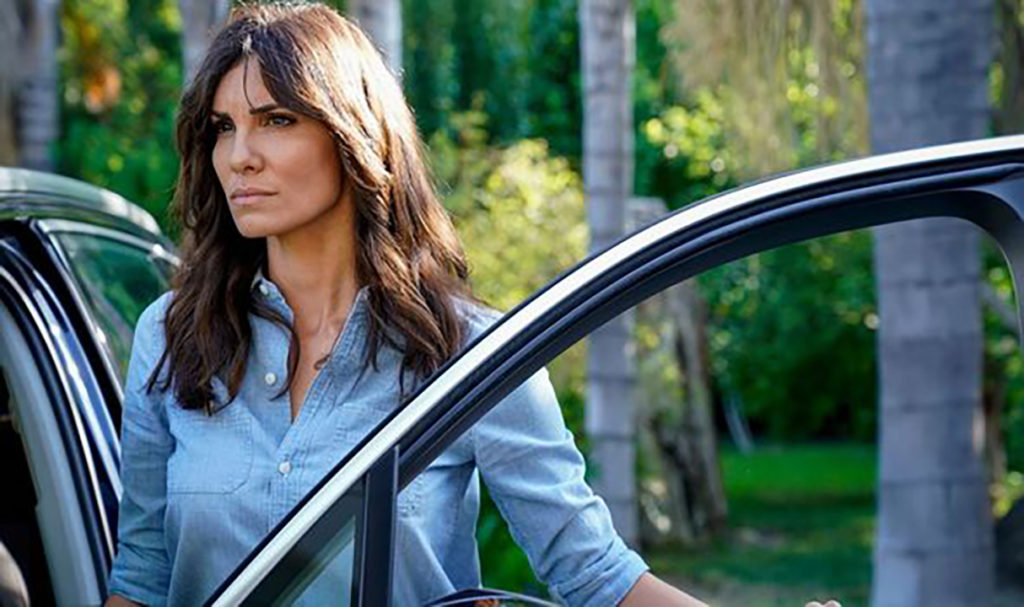 However, one fan has pointed out an eye-catching blunder which occurs in the scene in question.
Taking to moviemistakes, the fan explains: "In the rec hall, when Kensi feigns sickness while posing as a cadet the gunman jumps off the stage,
"And as Kensi bends over the small rectangular bulge of her mic pack can be seen at her back."
A closer look at the scene supports the fan's blunder as Daniela's microphone pack is clearly visible under her hooded jumper.
Fans will be hoping similar sort of errors don't occur when the CBS drama returns for its 12th season on October 8.
And ahead of the show's return, several of the cast have been teasing what's in store – sending excitement levels sky-high.
This includes new series regular Caleb Castille who confirmed a star from NCIS will be making an appearance in season 12 of the LA-based spin-off.
Related News – Be sure to get some more news when it comes to NCIS.