Daniela Ruah of "NCIS: Los Angeles" wishes her son a happy birthday on Instagram. Today is his eighth birthday!
Daniela Ruah, star of "NCIS: Los Angeles," is having a big day. River, her 8-year-old son, is celebrating his 8th birthday! The actress shares a sweet mother-son selfie on Instagram.
Ruah writes her caption in both English and Spanish, referring to her little guy as a "adventurer."
"Oh my gosh, I adore you!" She starts. "Happy birthday to my daring explorer, who turns eight today… You make me laugh, dude, you're so silly and smart, and you're the best big brother and son this mama could ever ask for. The 30th of December is your special day, baby! Okay, now please slow down the time."
In the comments section, fans are showering River with birthday greetings. "Happy 8th Birthday River, I hope you have the best day celebrating your special day in style ENJOY," one fan writes.
"River, happy eighth birthday." I'm sure there were a lot of kisses and cuddles today. "Don't drive Mommy insane," another writes.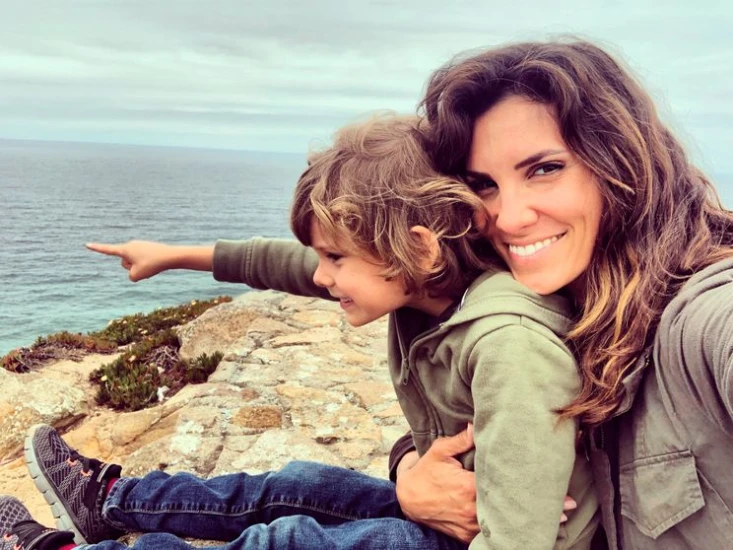 'NCIS: Los Angeles' Daniela Ruah Discusses Her Husband's Military Service
Daniela Ruah, star of "NCIS: Los Angeles," understands what it's like to reunite with military family. David Paul Olsen, her husband, was a Navy SEAL.
Ruah chats with Cedric the Entertainer in a special guest appearance on CBS' "The Greatest Stay at Home Videos." She discusses her own personal experiences with her husband after watching some emotional videos of veterans and their families.
"I remember sometimes waiting for him for a month or two," she says. "And I recall how it felt to welcome him home. "I watch these videos of military personnel returning home to their families, and it's so joyful and (filled with) so much love that I can't help but cry."
Ruah continues to express how much these reunion videos warm her heart. It reminds her of the value of family, especially during the holidays.
"[They're] all special to me because they're all about military families or military personnel being reunited with family members." That's something we can all relate to, reuniting with someone we love, especially now, don't you think? "Everyone knows what it's like to get that hug when they haven't seen their family members in a long time."
It is critical to seek out the light in the midst of the darkness. "We live in a very complicated world, and every now and then we get these very genuine, human moments," says Ruah.
Related News – Be sure to get some more news when it comes to NCIS.