NCIS stalwart Brian Dietzen – best known for portraying Jimmy Palmer in the hit CBS drama – has shown his support for former co-star Pauley Perrette after she took to social media to issue an emotional plea.
For almost a decade and a half, Brian Dietzen and Pauley Perrette starred alongside each in NCIS as their hugely popular characters Jimmy Palmer and Abby Sciuto. Their time on the CBS cr1me drama came to a close in 2018, however, when Perrette announced her departure from the show and moved on to pastures new. However, the duo are still clearly close as Dietzen reached out to Perrette after an emotional Twitter post in which the actor called for followers to take the vaccine following the d3ath of her father.
Perrette's call for action to her 705.1k followers comes after her father passed away at the beginning of the year after contracting c0r0nav1rus.
Updating her fans in January, the former NCIS star said in a heartfelt tweet she was a "daddy's girl" before saying: "Daddy didn't make it. #RIP my beloved daddy. #C0v1d #C0v1d19."
The star was flooded with supportive messages at the time and now Perrette has passionately urged her followers to take up the vaccine, taking aim at the Republican Party in the hopes others will avoid the v1rus' repercussions.
Tweeting earlier this week, Perrette claimed: "I WANT MORE #c0v1d #VACCINE I'm vaxed, but watched daddy d1e to this cruel thief."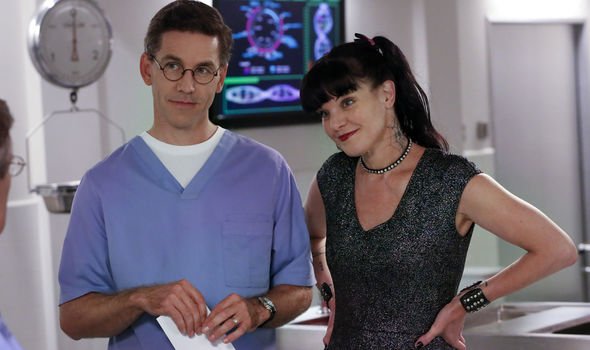 Blasting the Republican Party, she added: "Why IS #GOP k1ll1ng their OWN PARTY? Daddy was a BIG GOP. He's D3AD! 
"GOP LEADERS ARE ALL #vaxed!!! You're their pawns. They're K1LL1NG YOU! Think! PLEASE GET #VAXED or this is all you'll have left."
Perrette then attached a series of snaps of her father before his d3ath when he had FaceTimed the actor from his hospital bed.
The actor shared a second strongly-worded tweet, saying: "Yes, my tweet IS personal and AWFUL! That's my daddy, my WORLD!
"BUT PLEASE SHARE IT for him. He didn't believe in C0V1D either! His last communication with me was 'Don't get this! it's REAL!'
"Please get #vaccinated For my hardcore republican daddy. Please. #RT."
Perrette's words come amid growing divisions within the party about the USA's vaccine rollout.
After seeing the former NCIS star's desperate plea, hundreds shared their supportive responses, including Jimmy Palmer star, Dietzen.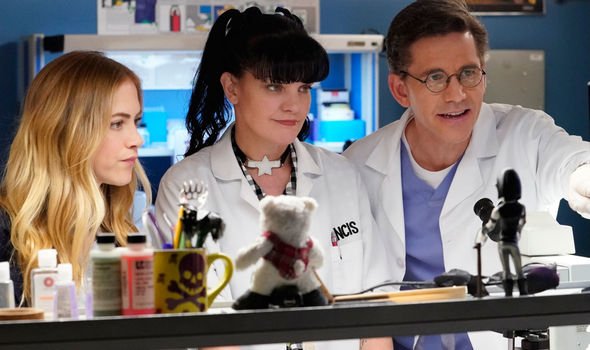 Replying to Perrette's first tweet, Dietzen penned: "[heartbroken emoji] So sorry my friend.
"Hoping and praying for many more shots in arms," he concluded.
Dietzen's sympathies were echoed by hundreds of Perrette's fans and followers who similarly tweeted their supportive messages.
Elsewhere, while Perrette is no longer on the CBS drama, Dietzen has also been taking to Instagram to share updates on the upcoming 19th season.
In a photo shared earlier this week, Dietzen took a snap of Palmer's famous glasses.
"These are going on my face now," he captioned the post. "Well hello Jimmy. Let's do this. #NCIS #season19."
Like Dietzen, many of the NCIS cast and crew are now back filming their scenes ahead of the premiere later this year.
However, it has been reported that series stalwart Mark Harmon will be taking on a lesser role, perhaps leaving Dietzen and his co-stars more time to shine on-screen.
Related News – Be sure to get some more news when it comes to NCIS.