NCIS is close to wrapping season 18, which has been one of the darkest in recent memory. Fans watched the exit of a major character, endured two unexpected deaths, and saw one fan-favorite team member get seriously injured.
There has also been serious drama surrounding Leroy Jethro Gibbs (Mark Harmon) after he was suspended "indefinitely" for excessive use of force. What will go down in the season finale?
According to executive producer Frank Cardea, fans will see Gibbs like never before.
Gibbs has stumbled upon a serial killer after losing his 'NCIS' badge
Agent Gibbs hasn't been an active NCIS agent since he lost his badge and gun in Season 18, Episode 10 "Watchdog."
Since then, he's been staying busy. Gibbs has been working on his boat, taking care of his dog Lucy, testifying in a court case, and working on a murder case with investigative journalist Marcie Warren (Pam Dawber).
At the end of the season's penultimate episode, Gibbs and Marcie discovered that the criminal they've been trailing — the person who murdered her childhood friend — is a serial killer.
"They dig deeper and begin to suspect the killer is aware of their investigation and that they have put themselves in danger," Executive Producer Frank Cardea told TV Insider. "Of course they disagree on how to proceed."
'NCIS' executive producer promises fans will see Gibbs like never before
Cardea also revealed that fans will discover another one of Gibbs' trademark rules, as the episode is titled "Rule 91." But, that doesn't mean the season is going to end on a sour note. Instead, the EP promises fans will see Gibbs like never before.
"We'll finally get to see Gibbs in unadulterated, pure, and blissful happiness — something that has eluded him since we met him, but which we all agree is long overdue," Cardea said.
Wilmer Valderrama has promised a 'major, major' season finale
NCIS fans haven't seen a "proper" season finale in two years, according to star Wilmer Valderrama — who stars as Nick Torres. When the pandemic shut down production in March 2020, NCIS still had four episodes left to shoot for season 17.
The production halt deprived fans from seeing the season finale that the writers and producers had planned. To make up for this, Valderrama has promised a "major, major season finale" to close out season 18.
"We finally get to give the fans the season finale they've been wanting or needing or wanting to see," Valderrama told Entertainment Tonight. "We were able to have a real season finale that leads us into a season premiere, and it's a major one. It's a major, major season finale."
The 'NCIS' finale teaser has fans worried about Ellie Bishop
Some serious "will they/won't they" tension has been slowly building between Agent Ellie Bishop (Emily Wickersham) and Agent Torres over the past couple of seasons. In the promo for the season finale, fans finally got the moment they've been waiting for.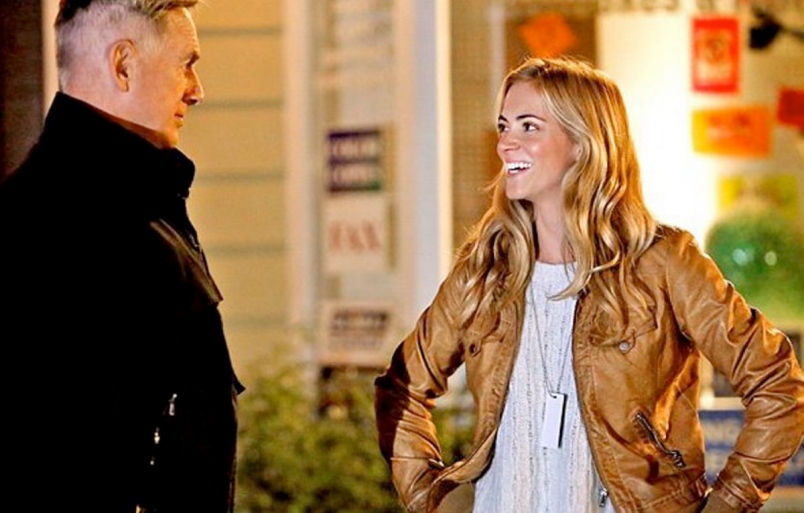 In the 20-second clip, Bishop and Torres are seen sharing a kiss. At the same time, Ellie's name has come up as a possible suspect in an old NSA leak.
Agent Bishop did not reject Torres
While the kiss has caused some major excitement among the fandom online, some have been sharing their fear that Agent Bishop could be on her way out. Could it be a kiss goodbye? Fans certainly hope not.
"I can't wait for the Ellick kiss, I hope it's not a goodbye kiss please," one nervous fan wrote in the teaser's YouTube comments.
To many fans, it appeared that Bishop had rejected Torres after they had the talk. But according to executive producer Frank Cardea, that's not the case.
"We'll find out nothing could be further from the truth," Cardea promised.
Related News – Be sure to get some more news when it comes to NCIS.