In January's epic crossover event, G Callen and the rest of the OSP team will join forces with Jane Tennant's Hawaii-based agents and the NCIS team in Washington.
In the highly anticipated crossover event on January 9, agents from NCIS Los Angeles, NCIS, and NCIS Hawaii will face an all-new case together for the first time in the CBS franchise's history. First-look images have confirmed that Alden Parker (Gary Cole), G Callen (Chris O'Donnell), and Jane Tennant (Vanessa Lachey) will be on hand to guide their respective teams, but O'Donnell has dropped a rather disappointing spoiler about one of his co-stars ahead of its arrival.
For weeks, the cast has been dropping tidbits of information and photos from the crossover event, which appeared to show all of the NCIS franchise's biggest names.
Back in October, Kensi Blye star Daniela Ruah shared a smiley selfie from an airfield with Gerald McRaney, Yasmine Al-Bustami, Medalion Rahimi, LL Cool J, Eric Christian Olsen, Wilmer Valderrama, Lachey, and O'Donnell.
Earlier this month, Valderrama added to the excitement by taking a "bodybag" selfie with Cole, O'Donnell, Katrina Law, Noah Mills, Lachey, Brian Dietzen, Sean Murray, and LL Cool J.
Despite appearing in Ruah's selfie, O'Donnell has now stated that McRaney's character Admiral Kilbride will be absent for the majority of the crossover.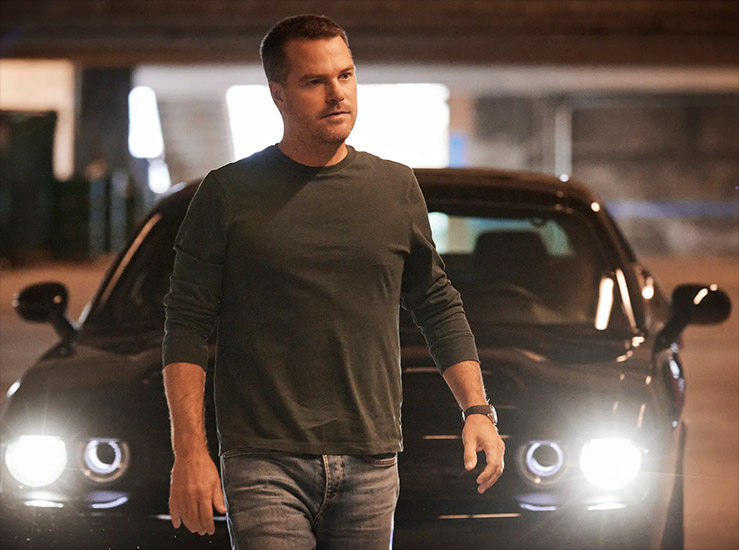 "It's a pretty traditional chain of command amongst each show office," O'Donnell said of the three teams' dynamics and hierarchy during the crossover.
"And that's being thrown together because people have different positions within NCIS and suddenly it all gets mixed up.
"It's strange, at first it seems like they're breaking into our house and telling us what to do.
"'Wait a second, Kilbride isn't here,'" O'Donnell admitted. "However, there is a chain of command that you must follow."
With Kilbride's absence seemingly confirmed, it appears that Callen and Hanna (LL Cool J) will be forced to lead their team.
However, with Tennant and Parker's experience, the teams should be able to handle the news case smoothly.
But this is NCIS, and CBS has released a trailer for the epic showdown to tease the drama ahead.
The trailer contains numerous revelations, including the introduction of what appears to be a new villain played by Yellowstone's Dawn Olivieri.
In the trailer, Olivieri's character is introduced after kidnapping Jimmy Palmer (Dietzen) and Tennant.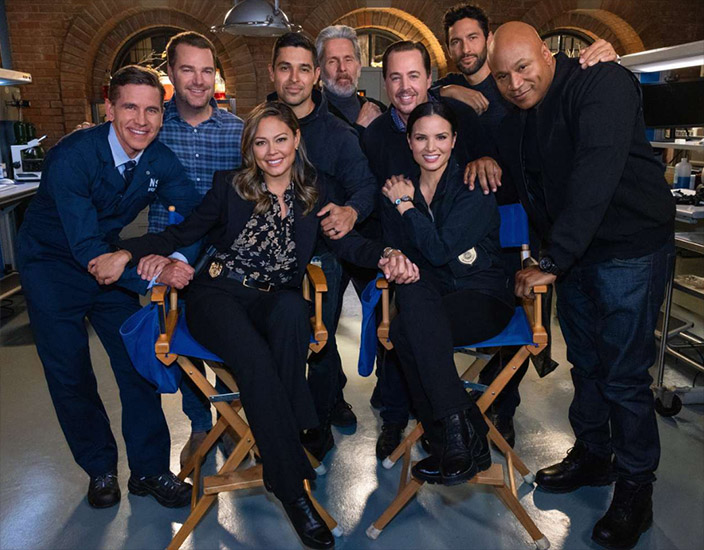 Director Vance (Rocky Carroll) then informs the team that a well-known professor has been discovered dead in his apartment.
Split-second shots reveal that Callen and Jesse (Noah Mills) from Los Angeles and Hawaii, respectively, are also interested in the investigation.
Soon after, Kasie (Diona Reasonover) enters the fray with sh0cking news about the deceased professor's possessions.
He had apparently left a trail of clues to assist the LA, Hawaii, and Washington teams in their investigation of his death.
As the agents begin to track down the bad guys, the promo devolves into a series of bone-crushing fight sequences and deafening explosions.
However, Kilbride is nowhere to be found in the promo, lending credence to O'Donnell's earlier claims.
Related News – Be sure to get some more news when it comes to NCIS.