View the NCIS Cast's Reactions to the D3ath of David McCallum.
Ducky's memory will live on. Since the d3ath of their co-star, the former and present NCIS cast members have been commemorating David McCallum with their fondest NCIS memories.
McCallum, who played Dr. Donald "Ducky" Mallard on NCIS from Seasons 1 to 20, d1ed of natural causes on Monday, September 25, 2023. He was ninety years old.
McCallum d1ed in New York City, New York, at the New York Presbyterian Hospital. Katherine McCallum, his wife of 56 years, survives him.
"For over 20 years, David McCallum endeared himself to audiences around the world playing the wise, quirky, and sometimes enigmatic, Dr. Donald 'Ducky' Mallard," NCIS producers Seven D. Binder and David North said in a statement at the time. "But, as much as his fans adored him, those who worked alongside David adored him even more. He was a scholar and a gentleman, always cordial and professional, and never missed a joke. It was a privilege to work with him from the start, and he never let us down. He was, simply put, a legend. He was also a member of the family and will be greatly missed."
In another statement, a CBS representative said, "We are deeply saddened by the passing of David McCallum and grateful that CBS was his home for so many years." David was a talented actor and playwright who was well-liked by people all around the world. He lived an amazing life, and his legacy will carry on forever via his family and the numerous hours of cinema and television that will never be forgotten. We shall miss his warmth and delightful sense of humor, which brightened each room or studio he entered, as well as the fascinating anecdotes he often told from a life well-lived. Our thoughts are with his wife Katherine, his entire family, and everyone who knew and loved David."
Leroy Jethro Gibbs (Mark Harmon)
"David lived a wonderful, full, and long life." I was in awe when I first met him, and everyone on the performance was proud to have toed the line with him. "My heartfelt condolences to Katherine and his family," Mark Harmon, who played NCIS Supervisory Special Agent Leroy Jethro Gibbs from Seasons 1 to 19, said in a statement to TV Line.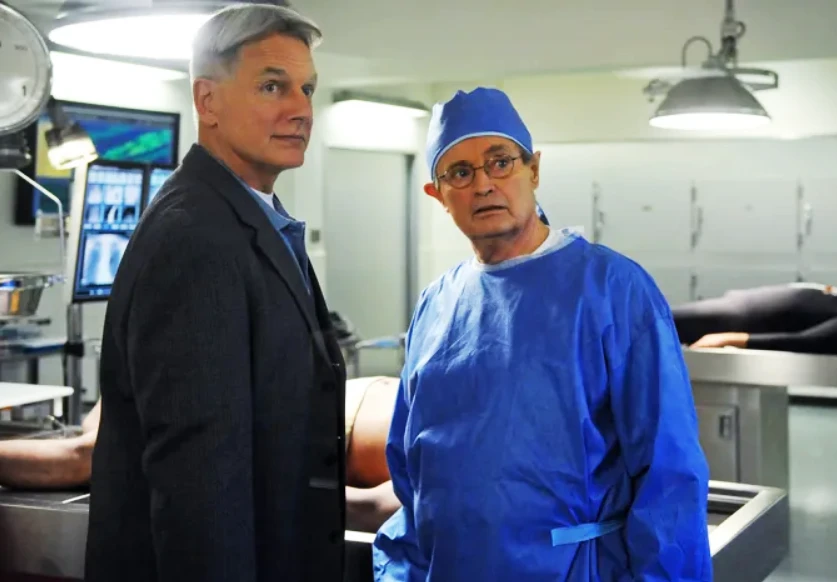 Pauley Perrette – Abby Sciuto
"Oh David.
What a life.
What a legend.
What a journey.
And your legacy will always be your love for your family.
"Love to Katherine, the kids, and the grandkids, your absolute favorite things," Pauley Perrette, who played NCIS Forensic Specialist Abby Sciuto from Seasons 1 to 15, posted on Instagram.
The post featured images of Perrette and McCallum at events and on the set of NCIS, as well as one with their co-star Sasha Alexander, who played NCIS Special Agent Caitlin Todd from Seasons 1 to 3.
"Swipe to see us through the years pretty much in order starting with my favorite pic of me, David and @sashaalexander," Perrette said in the last paragraph. "And ending with a message from me and David to you all #DavidMcCallum."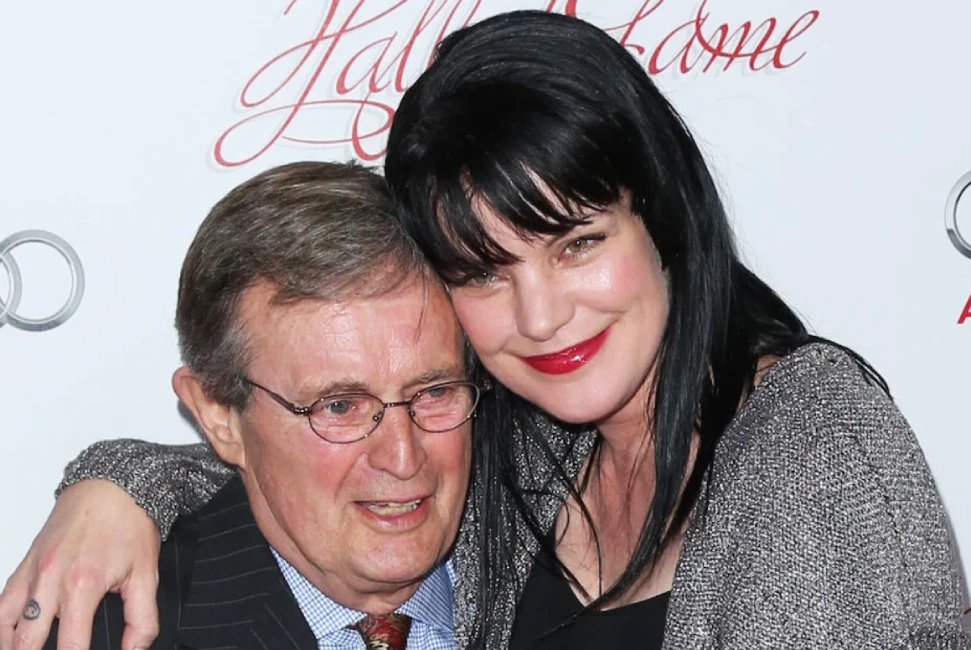 Wilmer Valderrama – Nicholas Torres
"David, it was an enormous honor to share the screen with you. Your expertise and ability to effortlessly take each of us on a journey through your art will be felt for the rest of our lives. "I will miss you my friend," Wilmer Valderrama, who has been playing NCIS Special Agent Nicholas Torres since Season 14, posted on Instagram.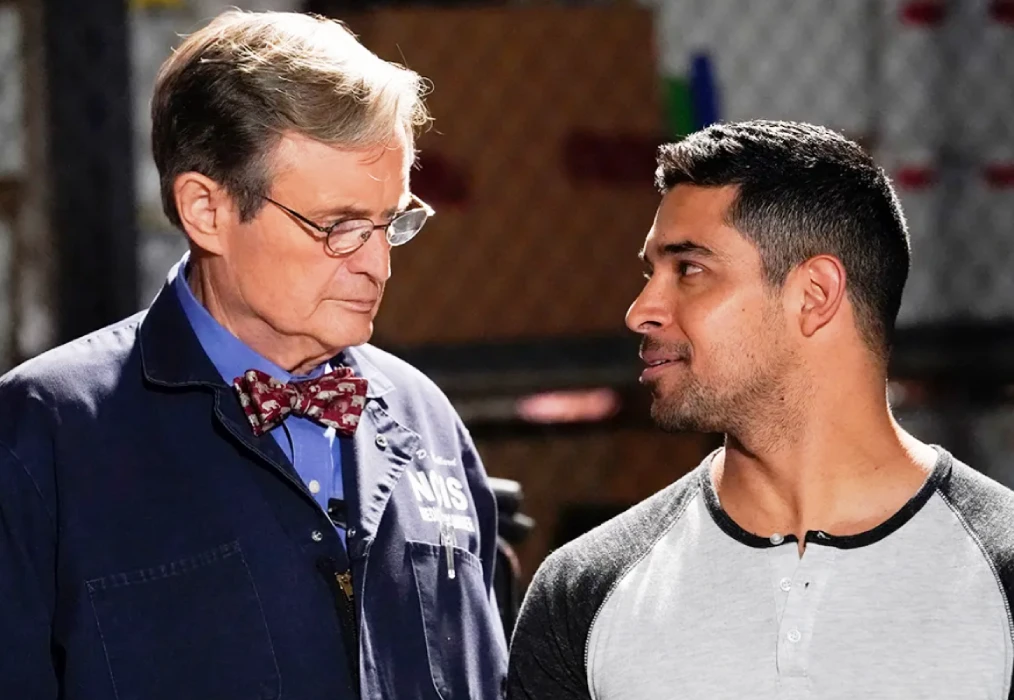 Michael Weatherly – Anthony DiNozzo
"In life and on set, David McCallum made every moment count." Let's raise a glass to a humorous, great, honest man. I only have three autographs. McCallum, Connery, and Tony Bennett. I had the same reaction as Steve McQueen in this scene from The Great Escape: "Wow!" David McCallum here! Nobody else did it better. We were fortunate to have him bring Ducky to us. Let us give all of our love to his lovely family. Rest in Peace, David," Michael Weatherly, who portrayed NCIS Senior Field Agent Anthony DiNozzo from Seasons 1 through 13, tweeted.
The tweet includes a video of McCallum signing an autographed photo of a scene from the film The Great Escape.
Brian Dietzen – Dr. Jimmy Palmer
"A well-lived life." David McCallum was a mentor, a fantastic scene partner, a lovely father and husband, and a good friend of mine. On my first day at NCIS, I met David. I was scheduled to work on the show one day, but David and I hit it off right away. Our scene went well, and I was invited back for more sequences with this movie legend. There are several more.
David and I (along with our alter-egos Ducky and Jimmy) formed a close connection and enjoyment of our shared work over the next 20 years. He was a pleasure to work with. He was always cheerful. Always had something unique to contribute to the page, and ALWAYS had the capacity to steal any scene he was in!" Brian Dietzen, who has played Dr. Jimmy Palmer since Season 1, announced the news on Instagram.
"He had a quick and wry sense of humor and was generous with advice when I asked for it," he continued. He was also ready to applaud others for a job well done. I enjoyed receiving phone calls from him after an episode aired to hear him discuss the scenes (even as he appeared less and less in our show)."
Dietzen ended the post with some of his best recollections of McCallum, who played his character's closest friend and co-worker on NCIS.
"The friendship and respect people saw between Ducky and Jimmy over the years mirrored the relationship we'd developed off camera," he stated. "Whether it was going on character research field trips, attending charity events, or playing golf with me, he was always up for an adventure." He was capable of doing anything."
"He lived to be 90 years old, was a part of multiple hit television shows, movies, and Broadway shows, and wrote a couple novels, all while raising a loving family," he said. Thank you so much, David. I adore you, my friend. I'm going to miss you. Today, I'm sending all my love to the McCallum family."
Dietzen's post featured multiple photos of McCallum, as well as images of the two of them at events and on the set of NCIS. He closed his Instagram caption with a table of contents listing the locations of each shot.
He wrote on Instagram:
"Now, a rundown of the pics:
1: the guy
2: fake lunch. But still… lunch.
3: always up to help a charity (with Weatherly and Pauley)
4: me trying to replicate the foreboding look he patented. (Once in a while it works for me.)
5: Hanging with Jim Nantz and Sir Nick in the booth on a Sunday at Riviera!
6: My daughter found this small picture that was a part of a fan package we received. She loved it. She was probably only 3 at the time, but she grabbed this picture of David and put it on her bookshelf and kept it there for several years. She didn't know David well, but for some reason she just loved it,"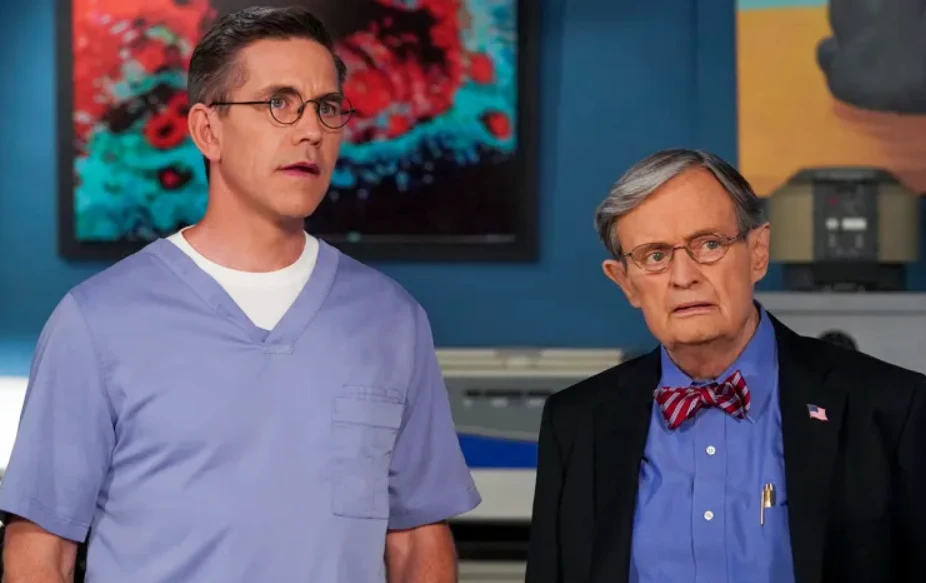 Emily Wickersham – Eleanor Bishop
"I had the pleasure of working with David for many years, and he was a true professional and legend." David, I will miss you. "Sending all my love to your family," said Emily Wickersham, who played NCIS Special Agent Eleanor Bishop from Seasons 11 to 18.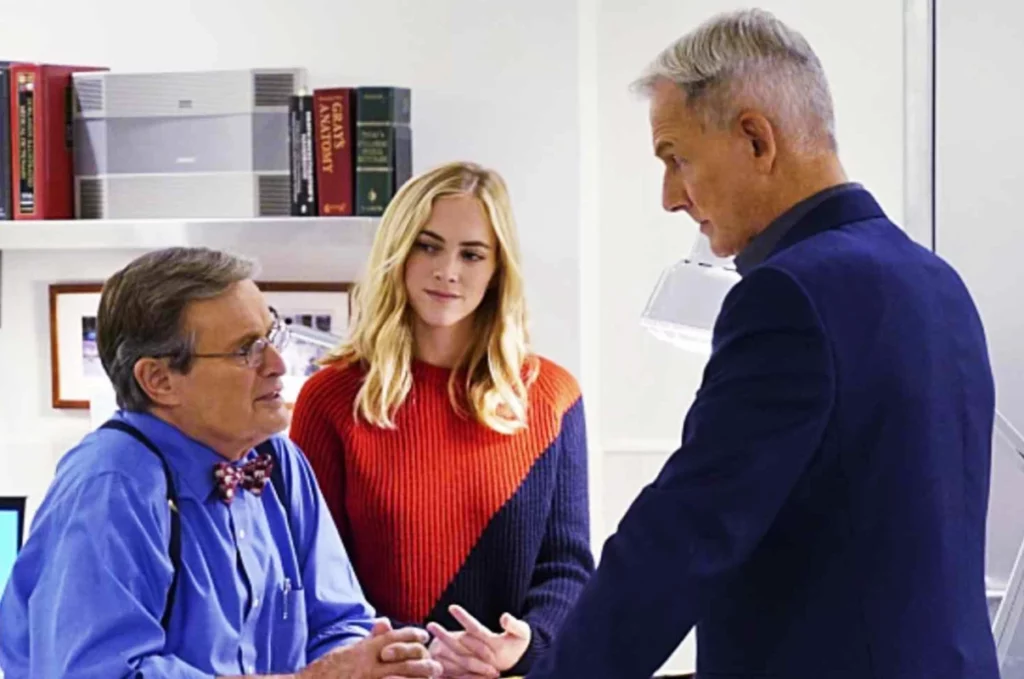 Katrina Law – Jessica Knight
Using the hashtag "R.I.P.," Katrina Law, who has been portraying NCIS Special Agent Jessica Knight on television since Season 19, posted a photo of McCallum on Instagram.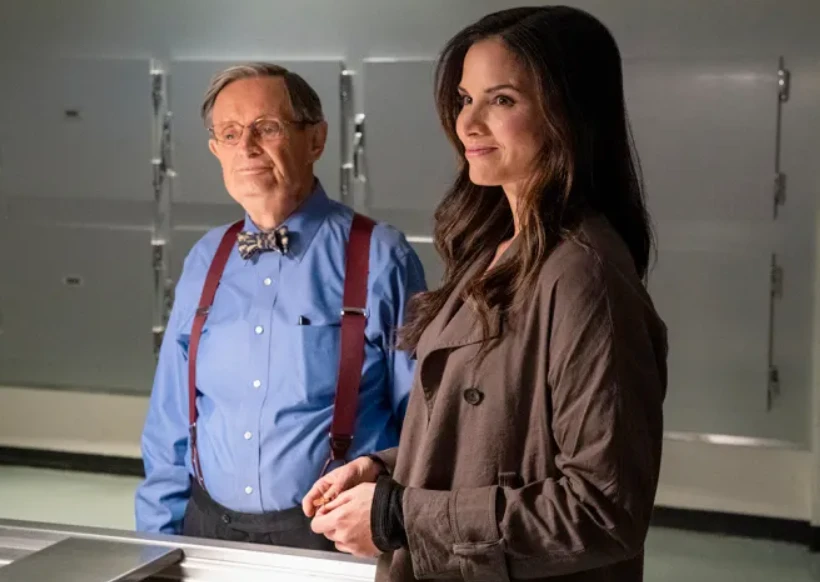 Related News – Be sure to get some more news when it comes to NCIS.