NCIS star David McCallum has revealed that he took a break from his character, Donald 'Ducky' Mallard, for the show's most recent seasons.
Ducky Mallard (David McCallum) has been with Leroy Gibbs (Mark Harmon) and the team since the beginning of NCIS's nearly two-decade run on CBS. With the series approaching its 20th season, the series' longest-running main cast member has explained why fans have seen less of his character in recent years.
David, a screen veteran, admitted he stepped away from the role when he felt Ducky was becoming "redundant" to the show.
Ducky stepped down as chief medical examiner in March 2018 to allow his assistant, Jimmy Palmer (Brian Dietzen), to take over.
Fortunately, he wasn't gone for good and decided to stay on as an NCIS historian.
David has since confirmed that the change happened after he began making plans to leave the series.
"Now that he's retired, I realized the character was becoming a little redundant," he said.
"I was about to leave the show when they told me, 'No, we'd like to make you the historian so you're still a part of the show.'"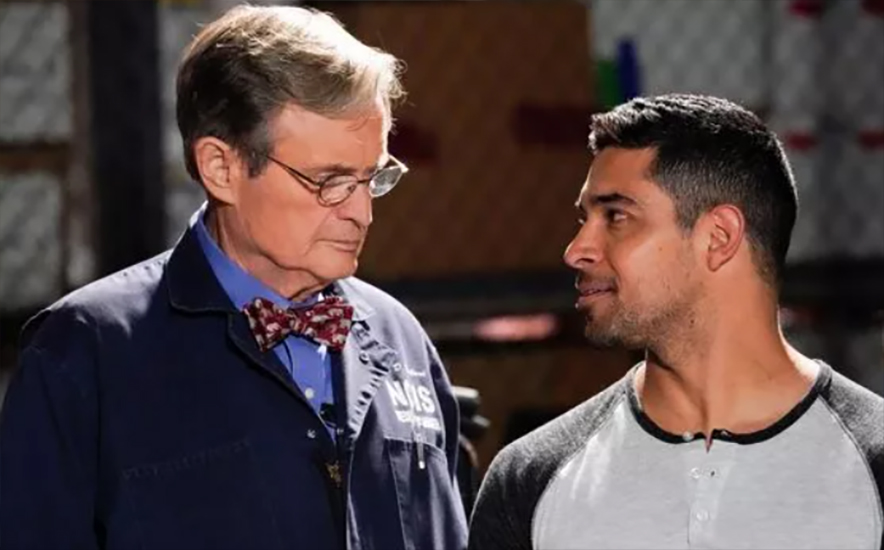 Showrunner Steven D Binder and the show's producers were clearly fans of Ducky and hoped to tell more stories with him in the future.
"Because it meant that CBS liked that I was around," David explained to the Television Academy. So, in a fantastic episode, I became the historian."
"And one of the things Steven Binder did, an extraordinary writer, was to have Ducky imagine his younger self at one point."
Adam Campbell first appeared as Young Ducky in the season 12 episode, So It Goes.
He later appeared alongside Sean Harmon as young Gibbs in NCIS' 400th episode, Everything Starts Somewhere, which detailed the friends' first meeting.
While Gibbs has left the series for good, and Ducky has taken on a smaller role, there's always the possibility that their younger selves will return to keep the characters alive.
Furthermore, showrunner Steven has assured fans that Ducky's brief appearances in season 19 will not be the last they see of him in NCIS.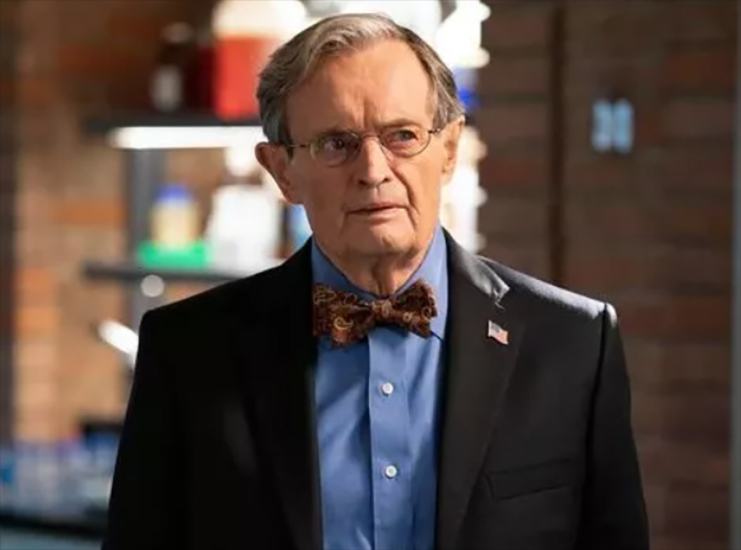 "I think it'll be about the same [as season 19], maybe even more," he told TV Insider.
"One of the challenges last season was that there was no regular season.
"It began with all of our energies focused on how to get Gibbs off the show." How do we get him out for the time being? "
"And that requires a lot of energy, a lot of time, and a lot of oxygen."
Season 19 also had to deal with the still-present C0v1d limitations, which hopefully will not be an issue during production on the next installment.
"And David McCallum, I always say to him, 'You are this magical pixie dust, wherever we put you, you're just this magical being who elevates every scene he's in with that David McCallum gravitas," Steven continued.
"So we'd like to have more." We'll have a little more breathing room."
Related News – Be sure to get some more news when it comes to NCIS.