The NCIS: Los Angeles cast members look cozy, but do they really get along? Here's what different NCIS LA cast members once said about their relationships.
The 'NCIS LA' cast has undergone some changes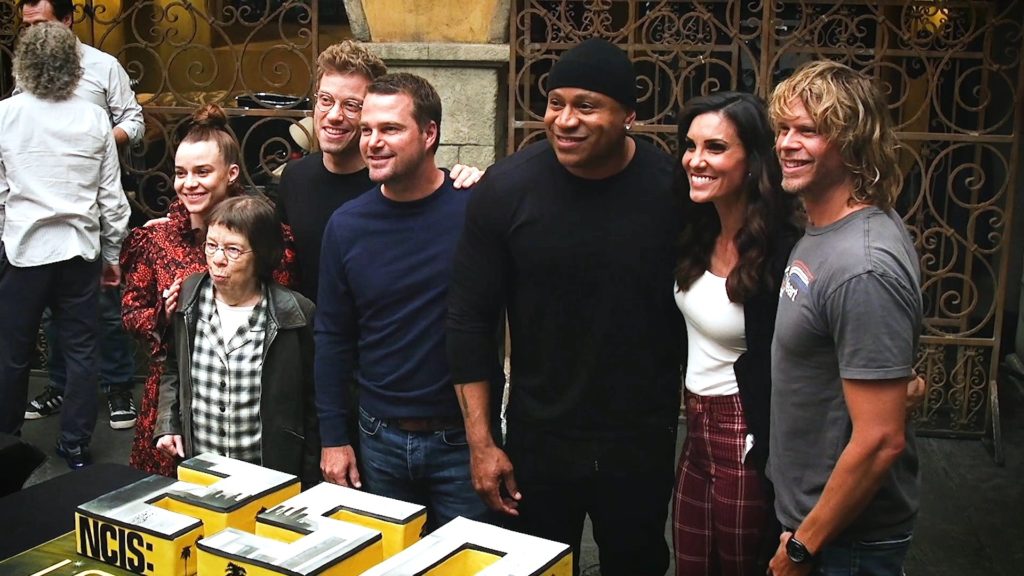 There have been a lot of cast changes since the show first aired back in 2009. One notable loss was the death of Miguel Ferrer, who played Owen Granger from 2012 to 2017.
The cast recently gained another member with the addition of actress Medalion Rahimi. There might be another cast change if actor Caleb Castille's character, Devin Rountree, is added to the mix. The character was presented with a job offer in the season 11 finale, so we might see a new agent at the beginning of NCIS LA Season 12.
Does the 'NCIS Los Angeles' cast get along?
Do the NCIS: Los Angeles cast members really like each other? According to some of the stars of the show, they do get along and they like working with each other. During a 2017 panel for The Paley Center for Media, Eric Christian Olsen (Marty Deeks) compared being on set with his cast mates to being in high school and then college.
"We've been on the show for 190 episodes," said Olsen. "So, when you think about that, that's eight years. It's like going to high school and then to college, with the same people every day for 10 months without graduating. The fact that we have this chemistry after that much time I think is remarkable."
In a separate interview, Daniela Ruah describes LL Cool J, Chris O'Donnell, and Eric Christian Olsen as her "big brothers." She says she "loves them deeply" and views them as family. "They are literally my big brothers," says Ruah. "I love them, and I will protect them in any way I can, but at the same time they drive me nuts just like a real sibling would."
Actors across the 'NCIS' franchise seem to get along well
When NCIS star Mark Harmon was asked by Stephen Colbert about his favorite moment on the show, he immediately spoke about the time he spent with his cast mates after a late night of filming. Instead of going straight home, everyone stayed behind and had dinner together. He says the cast and crew genuinely like each other and think of each other as family.
"The other night we were out in Hollywood working late, 9:30 at night," said Harmon. "Most of the cast, like 95% of the cast was working, and we all got together and went to dinner. That doesn't happen. So, you've got a bunch of people there who love their job, and there's a responsibility in that, and there has been over a number of years. You work with these people every day, and it only works when people want to be there."