Crossovers are somewhat rare among the NCISes, in comparison to other shared universes on TV (One Chicago, Law & Order). Yes, there have been two-parters between NCIS and New Orleans in the past, as well as smaller crossovers with Los Angeles, but these are usually memorable. Will this be the case for the March 28 event involving NCIS and its newest spinoff, Hawai'i?
The crossover was first revealed in January, when NCIS' Wilmer Valderrama (Special Agent Nick Torres) and Katrina Law (Special Agent Jessica Knight) revealed they'd be visiting the island. And now that the descriptions for the two episodes have been released, we have a better idea of what to expect and who else will be taking part.
It all starts tonight at 9/8c on NCIS with "Starting Over," and we now know that Hawai'i's Jane Tennant (Vanessa Lachey) has more than just a past with Leroy Jethro Gibbs (Mark Harmon). The team looks into the apparent suicide of a retired Navy officer from Dr. Jimmy Palmer's (Brian Dietzen's) grief group. Furthermore, "Torres receives a call from Tennant to come to Hawai'i when she receives a lead on a witness from a case they worked on together." Lachey isn't the only notable guest star on the show. This episode also reintroduces Joe Spano as Tobias Fornell, Gibbs' friend and former FBI agent who was last seen two episodes before Harmon's departure.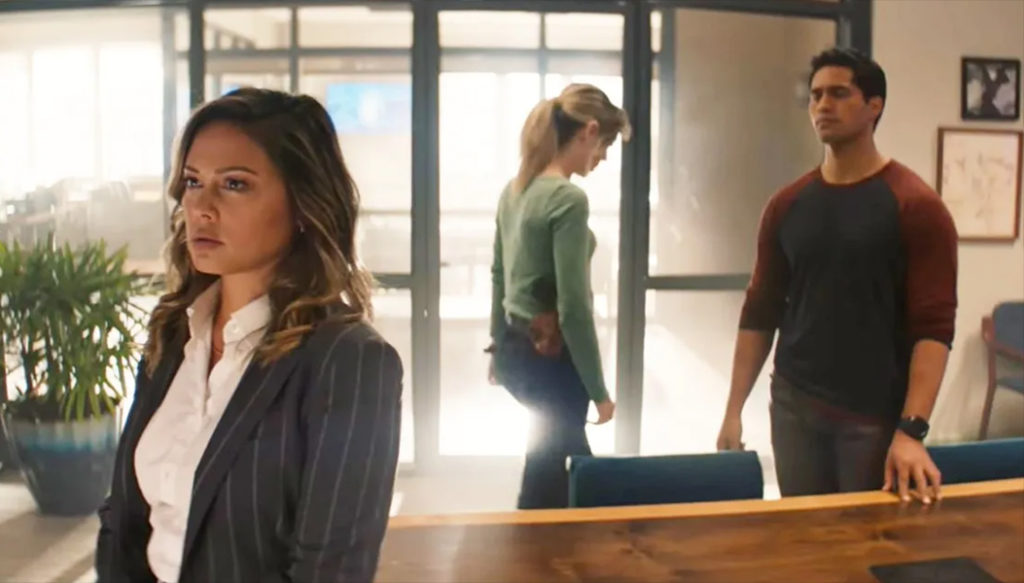 Then, in the second installment, NCIS: Hawai'i's "T'N'T" at 10/9c, Torres and Knight travel to the island after learning that a key witness in one of their previous cases has turned up with vital evidence. The guest cast includes Gary Cole (Special Agent Alden Parker) and Diona Reasonover (forensic scientist Kasie Hines) from NCIS, implying a video call at some point. Photos from the episode show the visitors interacting with almost the entire team, though Torres appears to be primarily in the field with Tennant and Knight, with Ernie Malik (Jason Antoon) in his office.
Given their prior connection, we can't help but wonder if Gibbs will be mentioned in a conversation between Tennant and anyone. With Fornell's appearance, it seems likely that we'll hear about him, though it's unclear how he'll fit into the hour — perhaps in the grief group with Palmer and Knight? Since his departure, NCIS hasn't shied away from bringing up the team's former fearless leader.
Related News – Be sure to get some more news when it comes to NCIS.