BULL's Michael Weatherly said goodbye to the legal drama after six seasons with a behind-the-scenes photo.
Bull, a CBS courtroom drama that debuted in 2016, aired its final episode on Thursday. As fans said their final goodbyes to the series, actor Michael Weatherly bid farewell with an insight into the show's key details.
Bull followed the career of Dr. Jason Bull (played by Michael Weatherly), a trial science expert and psychologist.
They would help their clients choose the right jurors as well as the best argument to ensure a courtroom victory with the help of his team at his consulting firm.
Bull was a huge hit for CBS, with many viewers tuning in to see more of Michael Weatherly following his departure from NCIS.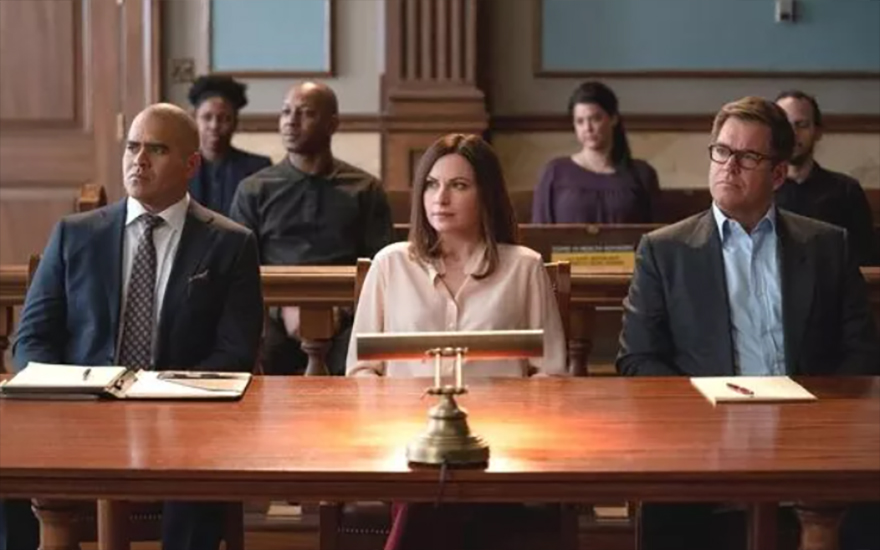 Despite the show's success, rumors of its cancellation circulated after Bull was involved in a number of controversies.
Weatherly, on the other hand, took to Twitter after the show's finale to thank fans and "the extraordinary people who have worked on the show."
As he announced his retirement from television after 22 years, he received a flood of well-wishes from viewers.
On Friday, the actor took to Twitter to share a behind-the-scenes photo of the numerous lines he tried to remember for his scenes.
The lines were written on two separate pieces of paper and taped to a window in the photograph.
Weatherly wrote in the caption, "A final glimpse at what the past/future looked like." I wish I could remember that stuff, but I'm pretty sure I tried. Certainly, BYE BYE!"
Fans took to Twitter to express their surprise at the lines he had to remember for his role as Jason Bull.
@Pagano marcella "Remember all that stuff?" he asked. It's already too much for me to read all these small words."
"It can't be easy to remember all the lines, being the main character," @Kaylarmagic added. So much conversation."
"Lovely cheat sheets!" said @angelazulv. The most important thing is how well you delivered those scenes; you're a fantastic actor."
@EvansNicolina complimented the actor, saying, "You did a wonderful job, Michael!" It's difficult to say goodbye."
"So awesome to read," said a grateful @sacj70. When I do, I can hear your voice. Just the right amount of emphasis and tone. "Thank you for sharing."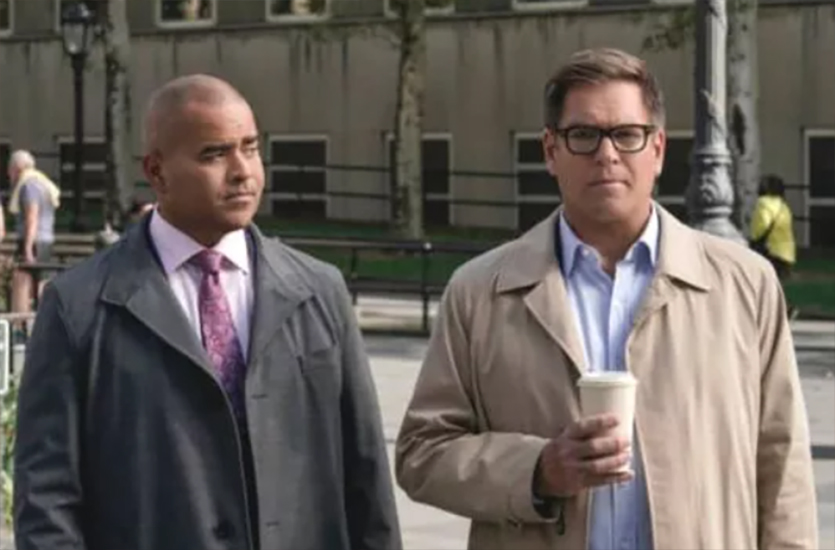 "It's hard to remember all these long lines, actors have a tough job," @popon1013 added.
The series is also based in part on the career of Phil McGraw, also known as Dr Phil and who serves as the show's executive producer.
When Weatherly first said goodbye to viewers, he dropped a major hint about a possible NCIS return, saying, "I should call my friend Cote de Pablo."
They played romantic interests on NCIS but have since left the show.
However, now that his role on Bull is officially over, fans may see Weatherly reprise his role as Tony DiNozzo.
Related News – Be sure to get some more news when it comes to NCIS.