Fans of Blue Bloods were left off with a very important episode at the end of season 10. The show is returning for another season and the cast has already talked about what we can expect. Here is everything we already know when it comes to the Reagan family and more.
'Blue Bloods' is returning for season 11
Season 10 of the show ended early because all filming of television and movies was stopped in New York during the coronavirus pandemic. CBS announced it will return for another season along with 22 other shows.
"Thanks to these exceptional shows, we're going to win the current season by 1 million viewers," Kelly Kahl, President of CBS Entertainment, said in a statement according to People. "Next year, we'll have these strong returning series as our foundation and Super Bowl LV too. It's a well-banded lineup across Entertainment, News and Sports that will put us in an incredibly stable position for 2020-2021."
This was after Tom Selleck said he believed Blue Bloods still has a lot of story left to tell. "I don't think there is an end point," he told People. "I think there is a lot of life in the show, as long as you let your characters grow and get older."
"There is an evolution," explained Selleck. "It started out as a character-driven show and it's even more than that now. When you get to a point like this, and we certainly had it on [Magnum P.I.], the audience is really inside the main characters' heads."
It might address the pandemic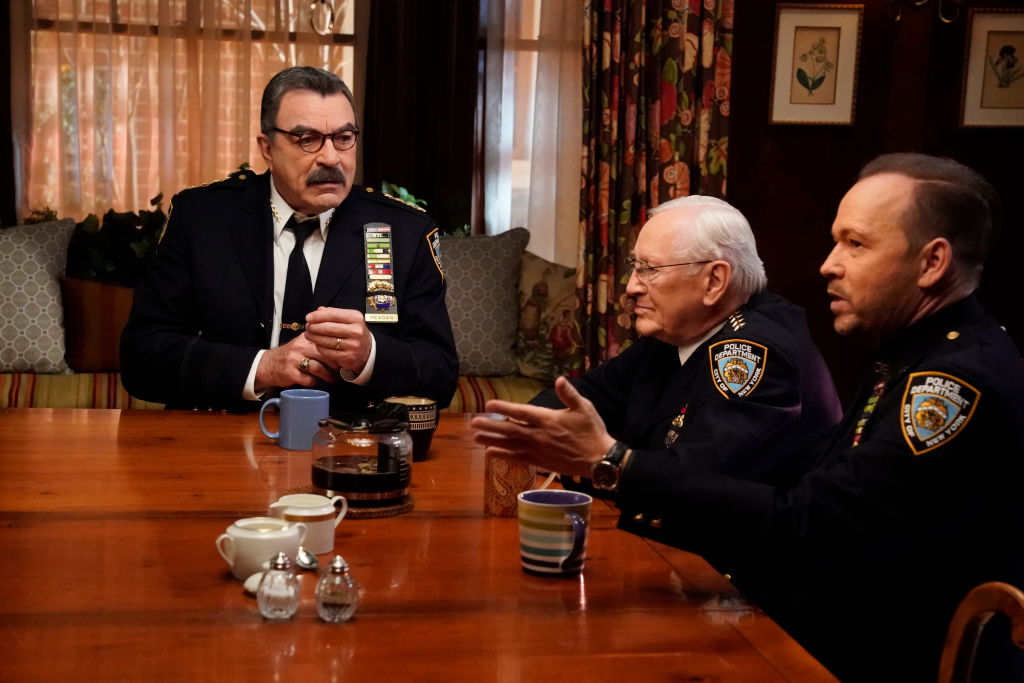 The cast and showrunner Kevin Wade reunited in a virtual family dinner. Donnie Wahlberg asked Wade if we will get any mention of the pandemic next season.
"I don't think you can run far away from it, it's something I've been talking about with our writers, with [showrunners] Warren Leight from Law & Order and Glenn Caron from Bull and with a lot of people, just how do you go back embrace it and yet how not have it drive the show, because at the end of the day we were never sort of making a documentary of life," Wade answered according to ET Canada.
It sounds like they would aim to have some kind of tribute to people working in public service. "Everything that you see on TV is all about people stepping up, and public service and sacrifice, and the people, the nurses and doctors who come from all over the country here to New York City," Wade said. "We wouldn't be doing our show right if we didn't find some way to pay respect to that from our characters."
We will see a change in the Reagan family
Season 10 ended with the Reagans finding out Joe Reagan has a son named Joe Hill (Will Hochman.) He joined them for family dinner at the end of the finale.
Selleck was asked in an interview with TV Insider if things will change for the family next season after the family secret is revealed. "Very much so," he answered.
Hopefully that means we will get to learn more about the detective. It's unclear when production will start up again for the new season.