Cote de Pablo has been in the entertainment industry since she was 15 years old, but there is no doubt that she is best known for her long-running role as Special Agent Ziva David on NCIS. While she had the prominent role on one of the biggest series on TV, the actress is rarely in the spotlight and there is so much to know about her. From her time working on the series, to her life before fame, here are 9 things you never knew about Cote de Pablo:
9. On-Set Injuries
As part of her character on NCIS, Cote de Pablo has done many of her stunts, but it has resulted in numerous injuries for the star. In the 2008 episode "Cloak" she took a gun barrel to the face and received a shrapnel nick in the 2010 episode "Enemies Foreign." She has suffered additional injuries to her neck and back from her kickboxing scenes, but never relented on doing the scenes or stunts. "Coming from the theater, I love the adrenaline rush from working on NCIS. You get home and you're exhausted, but you feel like you've really worked. It's such a masochistic thing. In one episode we were shooting boxed in a container from seven in the morning to 12 at night. There's gunfire in the container…We had to pretend the truck was moving so we had to keep ourselves moving the whole time. I remember my knees were all bruised up because I had to fall so many times. That was taxing on the body," she said of the physical demands of filming NCIS.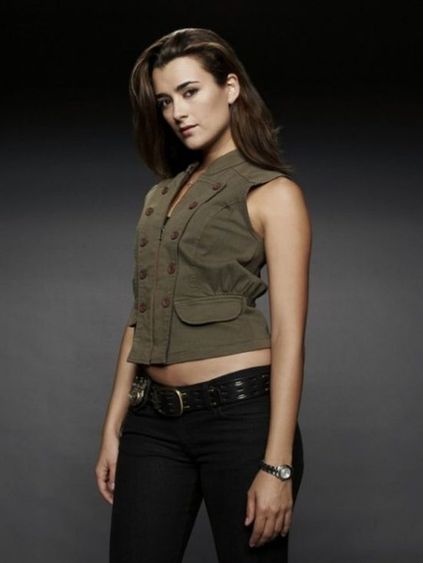 8. Early Life
Maria Jose "Cote" de Pablo Fernandez was born on November 12, 1979 in Santiago, Chile, to Francisco de Pablo and Maria Olga Fernandez. She was the eldest of three children with a younger sister named Andrea and a younger brother named Francisco after their father. When she was 10 years old, Cote's mother took a job in Miami, Florida. In Miami, Cote attended Arvida Middle School and New World School of the Arts. She gained an early interest in the performing arts and went on to attend the Carnegie Mellon University in Pittsburgh and graduated in 2000 with a Bachelor of Fine Arts in Musical Theater.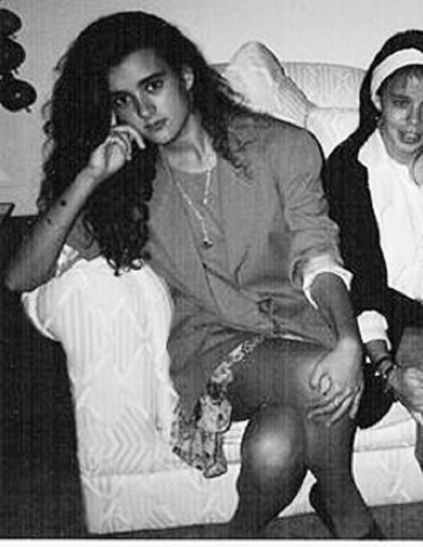 7. Name Game
After moving to Miami, Florida, at 10 years old, Cote discovered that many people could not properly pronounce her first name which was "Maria Jose" so she decided to simply go by Cote, which is a common Chilean nickname for Maria Jose. "My real name is Maria Jose de Pablo. But when I was in fifth grade, people couldn't pronounce it, so I told them to call my Coty. Then I found out there was a beauty line called Coty, and I hated that! So I changed it to Cote. A lot of people don't get it, but in Chile, if your name is Maria Jose, they call you Cote," she explained in an interview.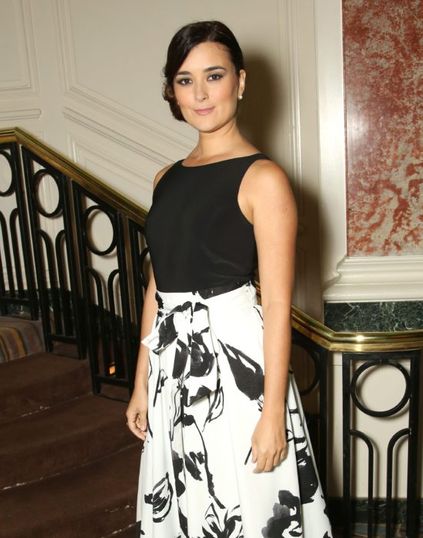 6. Getting Her Start
Cote de Pablo got her start early in front of the camera when at only 15 years old she began hosting a few episodes of the talk show Control on Univision. After graduating university she moved to New York and worked as a waitress and did commercials while also picking up theater parts before landing her first on-screen role in a 2000 episode of The $treet. Just as she was about to star in Broadway in The Mambo Kings, she was asked to come in for a screen test alongside Michael Weatherly. As she was waiting for her cab to fly back home, producer Donald Bellisario met up with her to tell her she had won the role of Ziva David.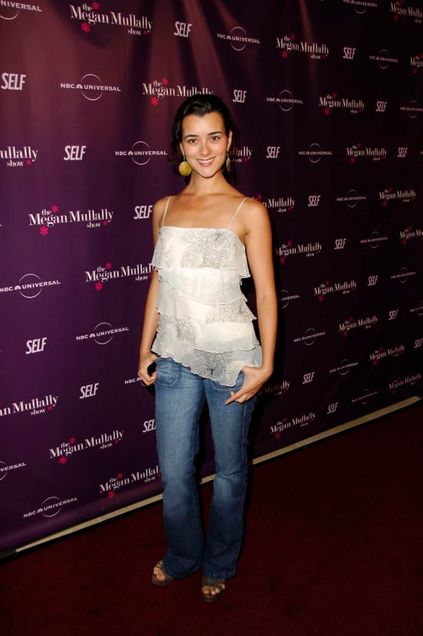 5. Contentious Exit
The drama for Cote de Pablo followed her off-screen following her exit from the series. At first, fans were just disappointed to learn that the star and fan favorite would be leaving, but afterwards it became clear it was perhaps not the most amicable of exits. According to reports, the actress made the decision abruptly, causing writers to quickly adjust her final episodes. At first she simply stated leaving the series was a "personal thing," saying she did not plan it. "Did I want to leave under those circumstances? That's another story. But I'm not of the belief that you just take off and leave fans hanging…I left under my own terms, and that was wonderful." Despite this, during a later Q&A session she elaborated on her decision, revealing, "Unfortunately because of political things and the scripts not being good enough, I chose not to continue. I love this character. I worked eight years in crafting this character and loving her, so when I felt or I perceived the character was not being treated with the respect she deserved, all the money in the world [couldn't make me stay]."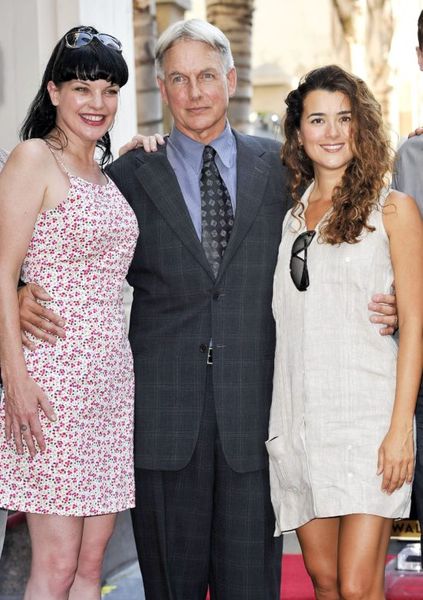 4. The Importance of Acting
While her peers may have had a hard time pronouncing her name, the actress had struggles of her own after her sudden move to Miami as a child. It wasn't until after the move that she began to learn English, and the best thing that helped her was becoming involved in the performing arts. In an interview with Prevention, she explained how it was important to her for so much more than just beginning her career. "I had always been interested in the arts, but performing became even more important because it was a way to communicate with people in my new country…My friend had the perfect saying for it: 'You found your tribe.' We're not Chilean or Argentinean or Brazilian or Russian. We're actors."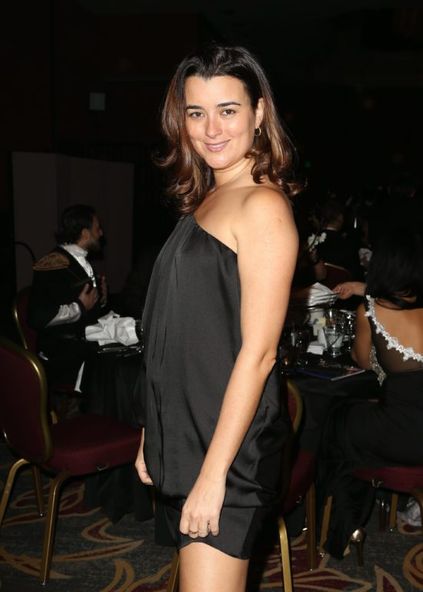 3. Personal Life
Despite her fame thanks to NCIS, Cote de Pablo has always worked to keep her personal life out of the spotlight. For a long time the actress was in a committed relationship with actor Diego Serrano, and just as rumors of marriage swirled, the pair reportedly broke up in June 2015. Now, de Pablo still lives in Los Angeles, but often visits her mother who separated from her father and moved back to Chile.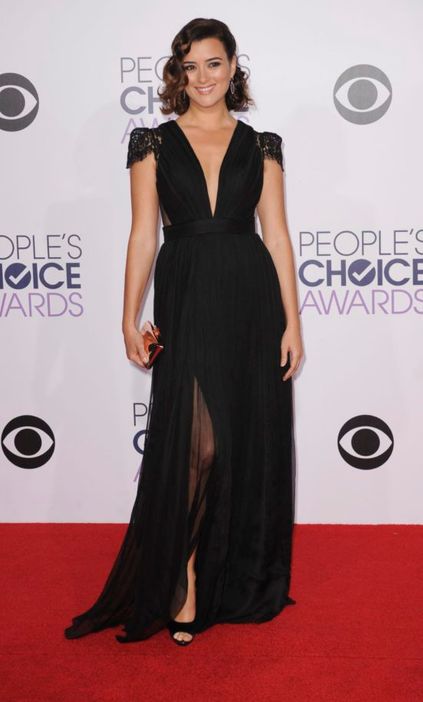 2. Singer
While it is easy to say that Cote de Pablo is smart, beautiful and talented, she has more talents than just acting. Trained in the performing arts, she is also a skilled singer, and although she did not want to sing on NCIS at first, after two years of producers really wanting to utilize the skill for her character she gave in. "Then Shane [executive producer] clearly put it in a way I couldn't resist," she said and then her character performed the song "Tempatation" in NCIS' season six premiere. de Pablo's full performance of the track was then featured on "NCIS: The Official TV Soundtrack."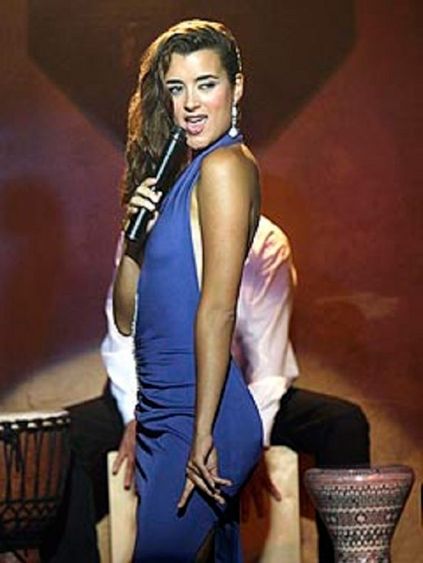 1. Quick Learner
She can act and sing and is obviously talented and fearless, so it shouldn't be surprising that Cote de Pablo is a very dedicated and fast learner. She can fluently speak English and Spanish, but to portray her character of Ziva David, de Pablo was required to give a monologue in Hebrew. Although her character was supposed to be European, things were changed and Ziva David ended up becoming Israeli. "Within 48 hours of actually getting the part, they changed the part to an Israeli woman. And then within 48 of that I had to shoot. And then they gave me a huge monologue that I had to learn in Hebrew." Language coaches were brought in and she worked non-stop to perfectly learn the Hebrew lines.